According to prominent journalist Kemi Olunloyo, popular social media big boy Ramos Abbas Igbalode, commonly known as Hushpuppi, has been sentenced to prison.
While his sentencing has yet to be confirmed by the United States District Court for the Central District of California, which had scheduled it for November 3rd, Kemi has provided an update.
Hushpuppi was sentenced to 11 years in a federal jail in the United States, according to the controversial journalist.
In her words;
"UPDATE Just like I predicted 10-15yrs, Hushpuppi is sentenced to 11 yrs in US federal prison. He will spend 9 yrs less the two years spent. Once released he will be deported to Nigeria or file asylum in 🇺🇸 as he claims DCP Kyari will harm him and his family."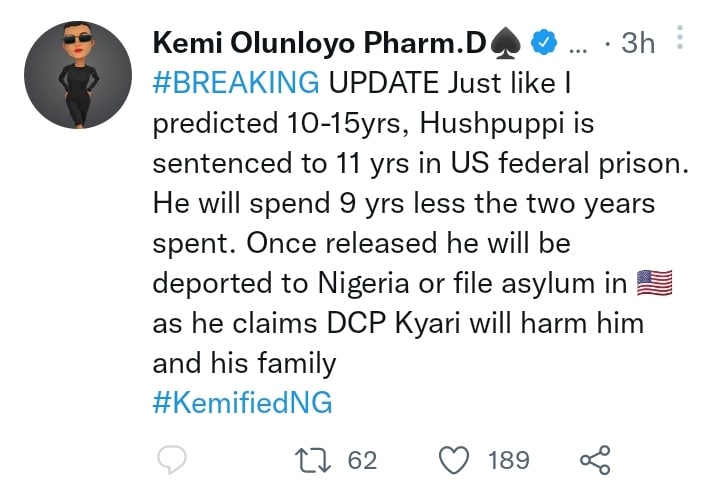 Do you find Xclusivesongs useful? Click here to give us five stars rating!