Blaq Bonez, a popular singer, has blasted Carter Efe as their feud over the ownership of the Machala song intensifies.
It should be noted that the comedian has been feuding with Berri Tiga over song ownership since the success of their debut single 'Machala.'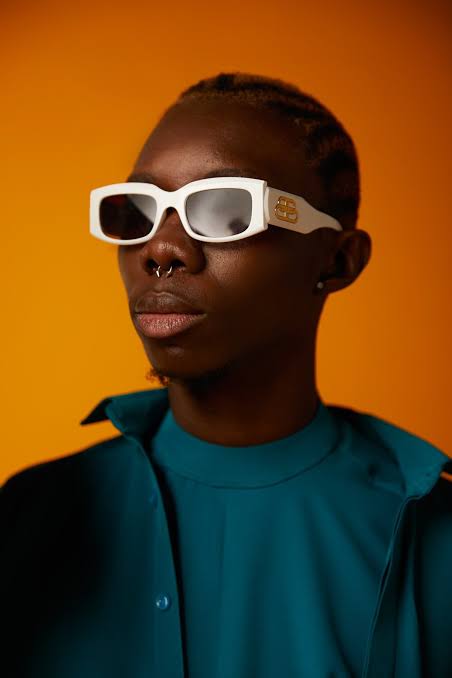 Blaq Bones chimed in, wondering how someone who didn't write a song could demand 95% royalty.
Carter Efe responded by saying that he knows Blaq Bonez has always despised him and that if he's jealous of his success, he should admit it.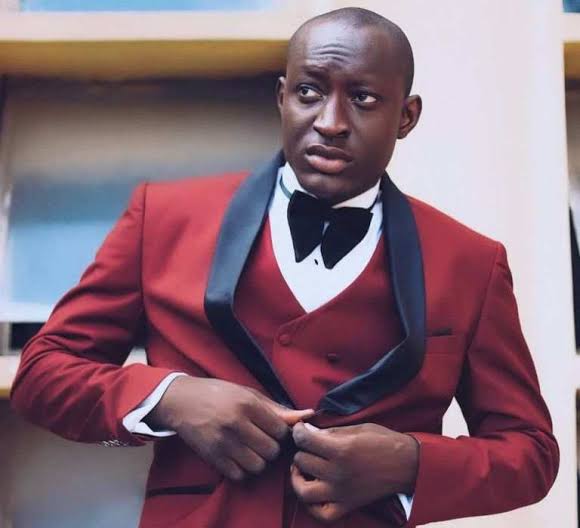 Blaq Bonez, who has declared his hatred for him, blasted him, saying he can't be jealous of a naked comedian and that he spends a lot of money to avoid looking like him.
See their exchange below: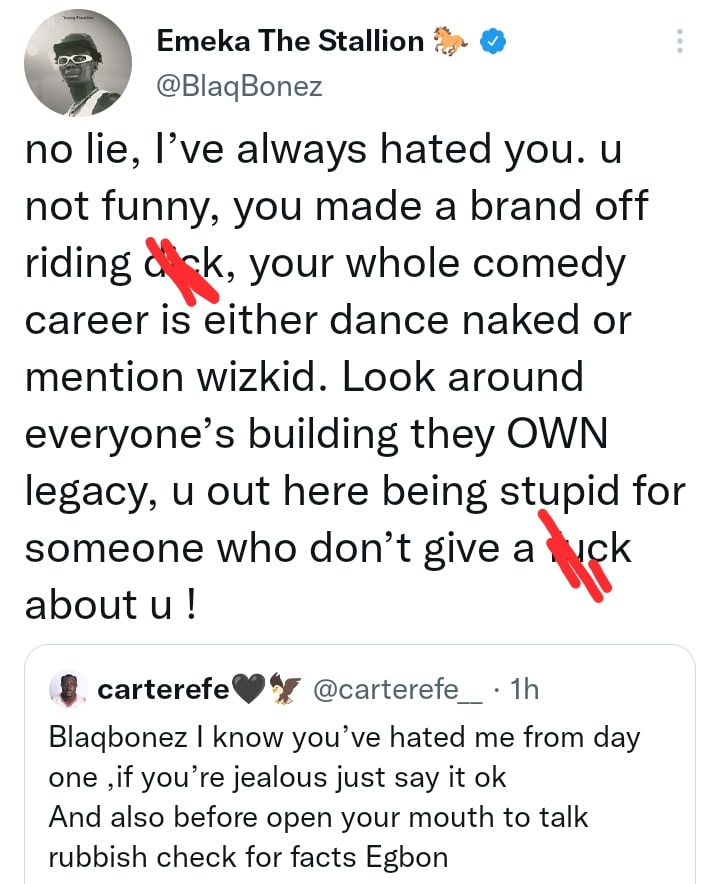 Do you find Xclusivesongs useful? Click here to give us five stars rating!