Curtis Jackson aka 50 Cent, an American rapper and producer, has announced plans to develop a film series based
on convicted Nigerian online scammer Ramon Abbas Igbalode alias Hushpuppi.
The rapper revealed this in an Instagram post on Wednesday, November 9, alongside images of the internet celebrity writing;
"For my scammers, I gotta do this one, Hushpuppi series coming soon"
Meanwhile, Hushpuppi was arrested in Dubai in 2020 for defrauding over 1.9 million individuals and brought to the US for trial. The court condemned Abbas to 11 years and 3 months in federal prison for fraud on Monday. Two victims will receive $1.7 million in damages from the social media star.
However, according to a court statement, Abbas boasted on social media about his opulent lifestyle, which was supported by his involvement in international fraud and money laundering conspiracies targeting victims all over the world.
"This large sentence is the result of years of coordination among law enforcement in several nations and should serve as a clear message to international fraudsters that the FBI will seek justice for victims whether perpetrators operate within or outside US borders."
Hushpuppi pleaded guilty in July 2021 and named Deputy Commissioner of Police Abba Kyari as a co-conspirator in a $1.1 million fraud scheme.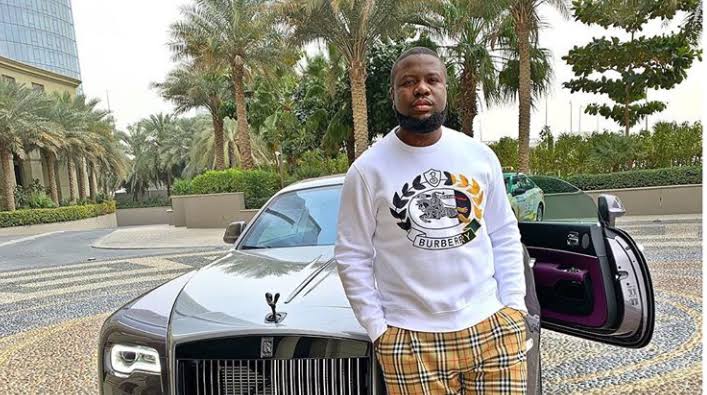 Prior to 50 Cent's announcement, Universal Pictures, Will Packer Productions, and Mo Abudu's EbonyLife purchased the rights in 2021 to the Bloomberg article "The Fall of the Billionaire Gucci Master" about Instagram influencer Hushpuppi. Nigerians reacted primarily negatively to this decision.
Many people are looking forward to the debut of this television series because they believe it will depict all of Hushpuppi's adventures and transactions. The American rapper has yet to make any further statements regarding his recent social media announcement, but the news appears to have every netizen pumped up in anticipation of the series.