Cheque, a Nigerian singer, and songwriter has called Wizkid's bluff following his recent disparagement of Nigerian rappers.
It's no longer news that the Grammy-Award-winning singer slammed Nigerian rappers after he tagged rap music "Dead and boring".
Reacting to his remark, singer Cheque takes to Twitter to reveal that "he is too versatile to care if Wizkid likes rap or not"
He also revealed that he has an album coming up in the coming year, which might feature Wizkid.
He wrote:
"I'm too versatile to care if Wizkid likes Rap or not. Just go stream my last album "Bravo" Cause my project coming 2023 and it might just have Wizkid on it. Love him and Love you guys"
See the post below: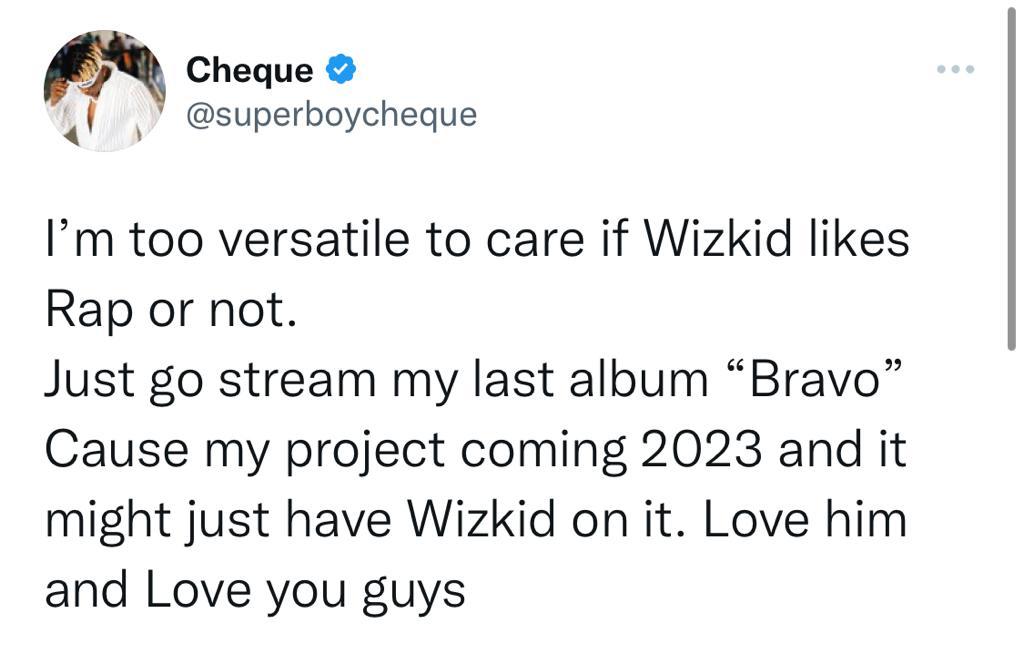 Do you find Xclusivesongs useful? Click here to give us five stars rating!