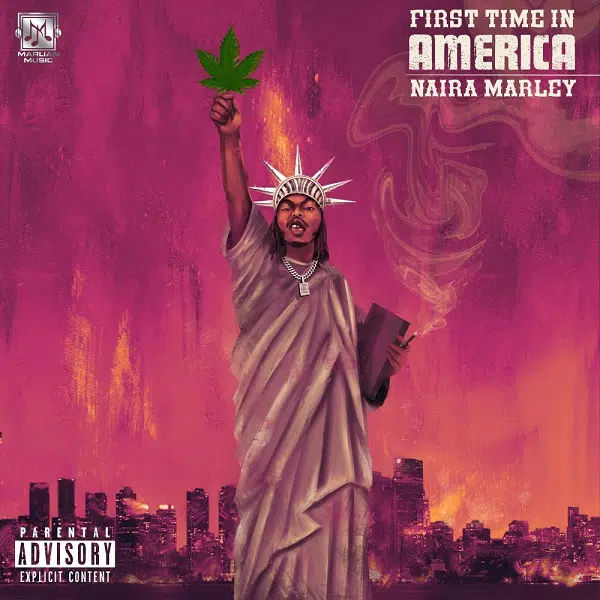 Naira Marley, the leader of the Marlians, has announced his much-anticipated new song, "First Time In America."
Following the snippet to "First Time In America," Naira Marley ushers in a new dance record that will most likely be followed by a dance.
Concerning the current release "This will be my biggest hit yet, and I have a feeling it'll be bigger than soapy, so keep an eye out!" Naira Marley's
Naira Marley is as of now on his first US tour, giving his die-hard fans "The Marlians" a taste of what to expect from the long-awaited album.
By combining the dynamic rhythm and intensity of Afrobeats with the percussive and electronic vibes of Electronic Dance Music, the musicians create a sound that is a breath of fresh air.
As a matter of fact, if you listen to music, you may only be familiar with the most recent intriguing singles.
Quotable Lyrics
First time in America
Disturbing America
First time in America
Disturbing America
First time in America
Disturbing America
First time in America
Disturbing America
Listen and share your thought below: