Grace Brown, James Brown's sister, has revealed her decision to convert into a man in response to her brother's crossdressing lifestyle.
In a previous post on her Instagram page, she revealed that she opted to become a guy in order to be the provider for the Brown family, as her brother had now chosen to be a woman.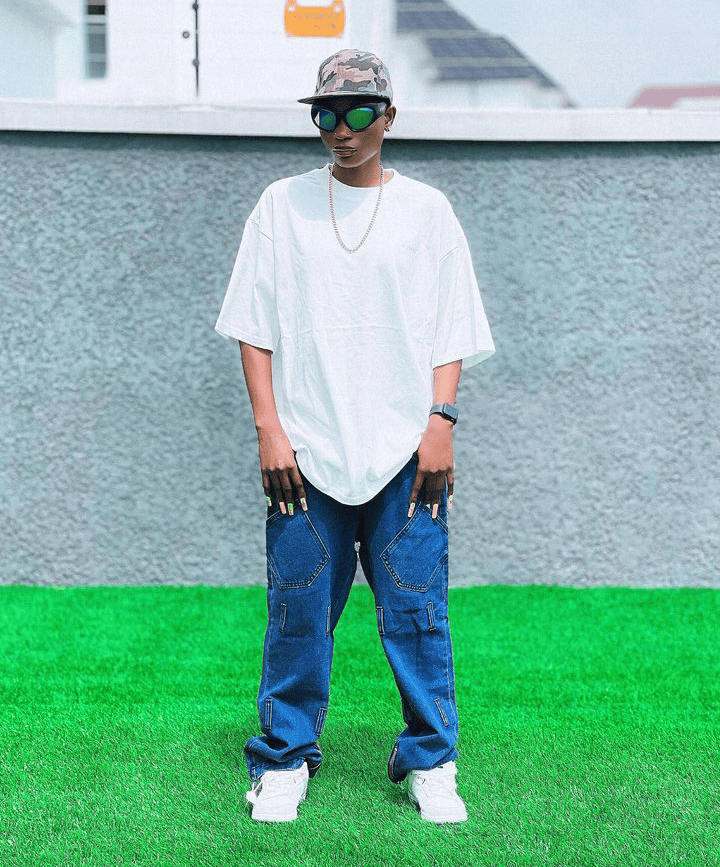 Her decision stirred up mixed reactions among Netizens. While some asserted that she looked better dressed up as a man, others criticized the Brown's family.
Sugar Sharon wrote, "na this kind cloth you suppose dey wear."
Graceblaqq wrote, "and here I was thinking it's Wizkid at the first slide."
Vickkie wrote, "You con fine as a man ooo😂😂😂😂."
Phyne phace wrote, "You look better of a man than James sha😎."
Twenny_tee wrote, "You cun resemble low budget Wizkid."
See the post below: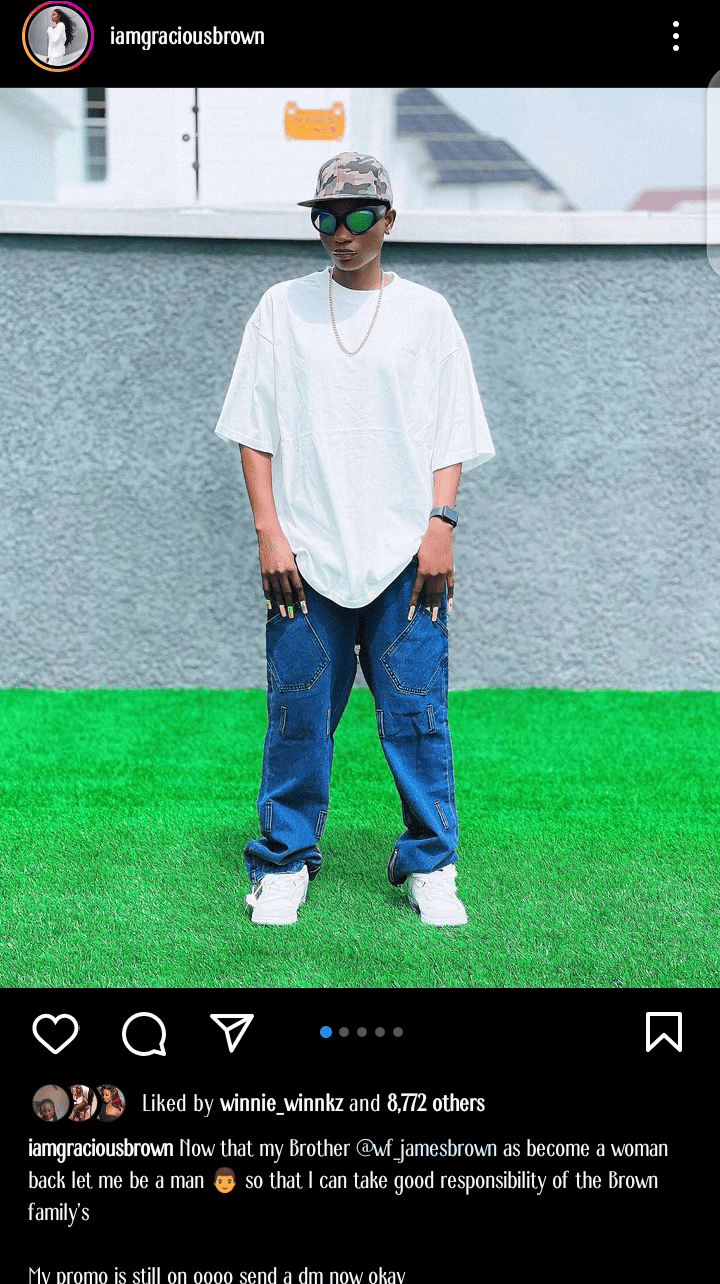 Do you find Xclusivesongs useful? Click here to give us five stars rating!