Viewers of the Big Brother Naija Season 7 reality television show have expressed mixed feelings after one of the housemates, Hermes, caught the attention of Nigerian rapper Olamide.
Olamide made a comment in response to a Twitter post about Hermes' performance in the house, leading many to believe he is rooting for the housemate.
"Hermes de muzz me," Olamide's comment read.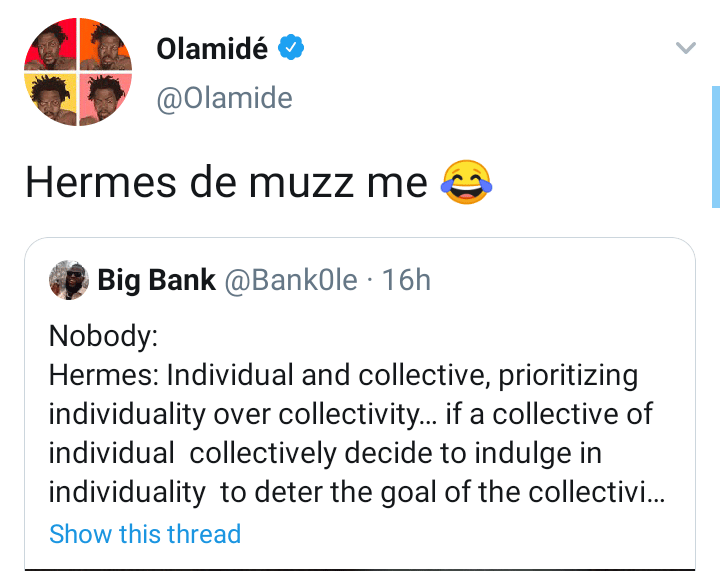 Meanwhile, the comment sat comfortably with Hermes' fans who called on the YBNL boss to canvass support for the housemate.
A Twitter user with the handle @Labare wrote: "Hermes deserves to win this show. He is a different specie."
@Sylvia Madea wrote: "Don't be left behind. Come on Hermes moving train."
@Franka Ilor wrote: "Badoo get eye oo.. Hermes is our housemate and we will make sure he wins."
@Joshma: "We love Hermes!! Let's welcome Olamide as he joins us."