A video showing Nigerian singer Daniel Benson a.k.a. Buju BNXN allegedly being harassed by a group of policemen on the road elicited a variety of reactions from netizens.
In the now-viral video, the Nigerian Afro-fusion singer can be seen without his shirt, with several reports claiming that he was slapped by the cops and his clothes were torn.
As at the time of filing this report, the root cause of the reported harassment including the location it happened hasn't been known and neither the police nor the singer have released a statement in this regard.
Reacting, a concerned Nigerian on Instagram with the handle @boots.and.more wrote: "Must they harass someone? Can't they just do their job with vawulence? Nawa o everything just tire person who wants me to follow them to the Uk sha."
@Made: "Our celebrities should try and move with escorts to avoid any form of police harassment."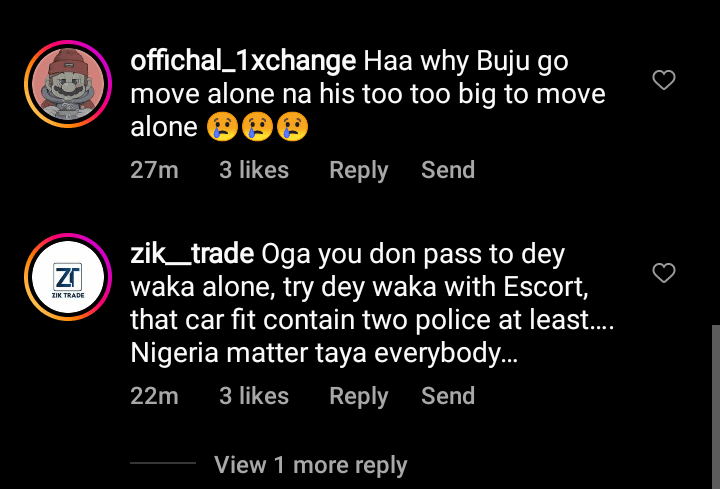 – @Samnews101: JUST IN: The Nigeria police harassing Buju BNXN somewhere in Nigeria today. pic.twitter.com/aw21KQ5GoV

— GIDI (@Gidi_Traffic) August 17, 2022