A well-known Nollywood actress, Regina Daniels has got a credit alert from her billionaire husband, Ned Nwoko, for contributions to his political campaign.
The young actress stated that she had been fatigued and drained from the effort of going from ward to hospital garnering support for her husband.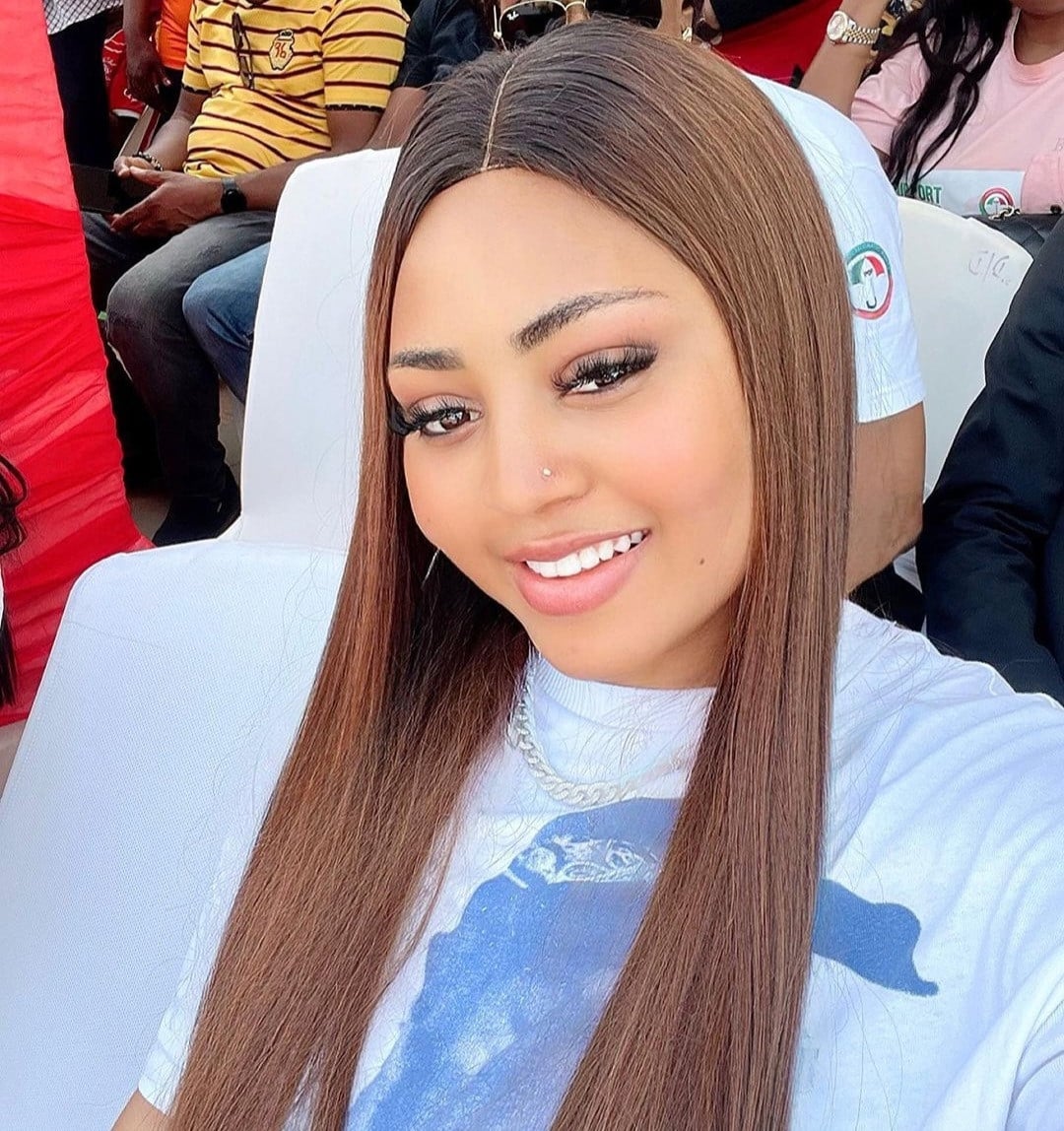 While tired and hungry, she received an alert of 10 million naira which immediately dispelled all feelings of tiredness.
She shared a screenshot of the credit alert and thanked her husband for the cash gift.
In her words;
"Whilst going from ward to ward, campaigning, hungry and tired, I recieve this alert from hubby 4 my tiredness disappeared even with this hot sun…thank you baby"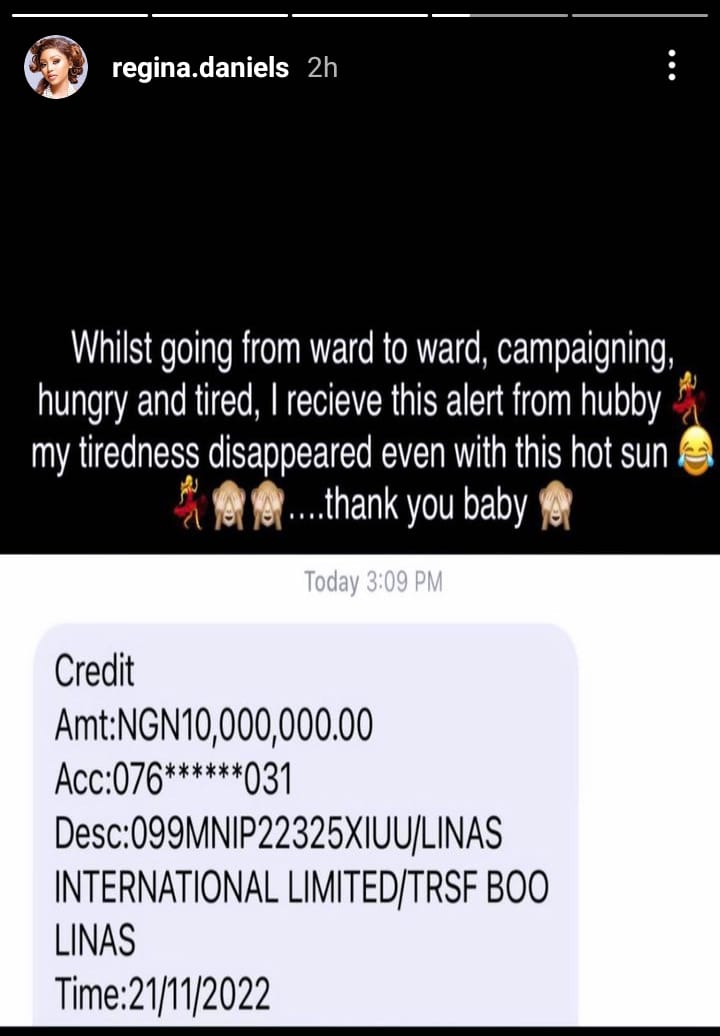 Do you find Xclusivesongs useful? Click here to give us five stars rating!