Florence Otedola, better known as Dj Cuppy, the billionaire's daughter, shows off her cooking skills after preparing a delicious plate of jollof rice.
This comes just hours after she proposed to her boxer boyfriend, Ryan Taylor, in a passionate public proposal.
Dj Cuppy posted a snapshot of a pink plate of jollof rice with steak and potatoes on her Instagram story.
She captioned the photo, "Chef Cups, Who's hungry?"
This, however, stirred reactions from fans who had a thing or two to say about Cuppy's delicacy.
"😂😂😂😂😂😂 This is what the fiancée will be eating o with happiness. If you like, don't hustle for your children.🤣🤣🤣," a user wrote.
Another user added, "At this point, Pinkie should be added to her name. I go run the affidavit for free make dem no worry🚶🏾"
See more reactions below …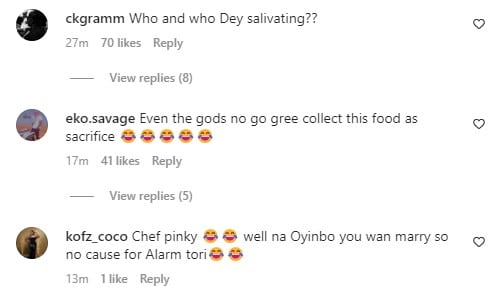 Do you find Xclusivesongs useful? Click here to give us five stars rating!