Tommy Olawale, a prominent Nigerian clothier and model residing in New York, has died.
Tommy apparently perished at sea on Saturday, July 23, just hours after recording a video of himself lounging on a boat with his mates.
Tommy had also taken to Instagram a few hours before his untimely demise to show off his new fashionable haircut.
Tommy's death has shocked his friends, including singer Davido and actor Yomi Gold, who have now expressed their grief in the comments section of his last post.
May his spirit find peace!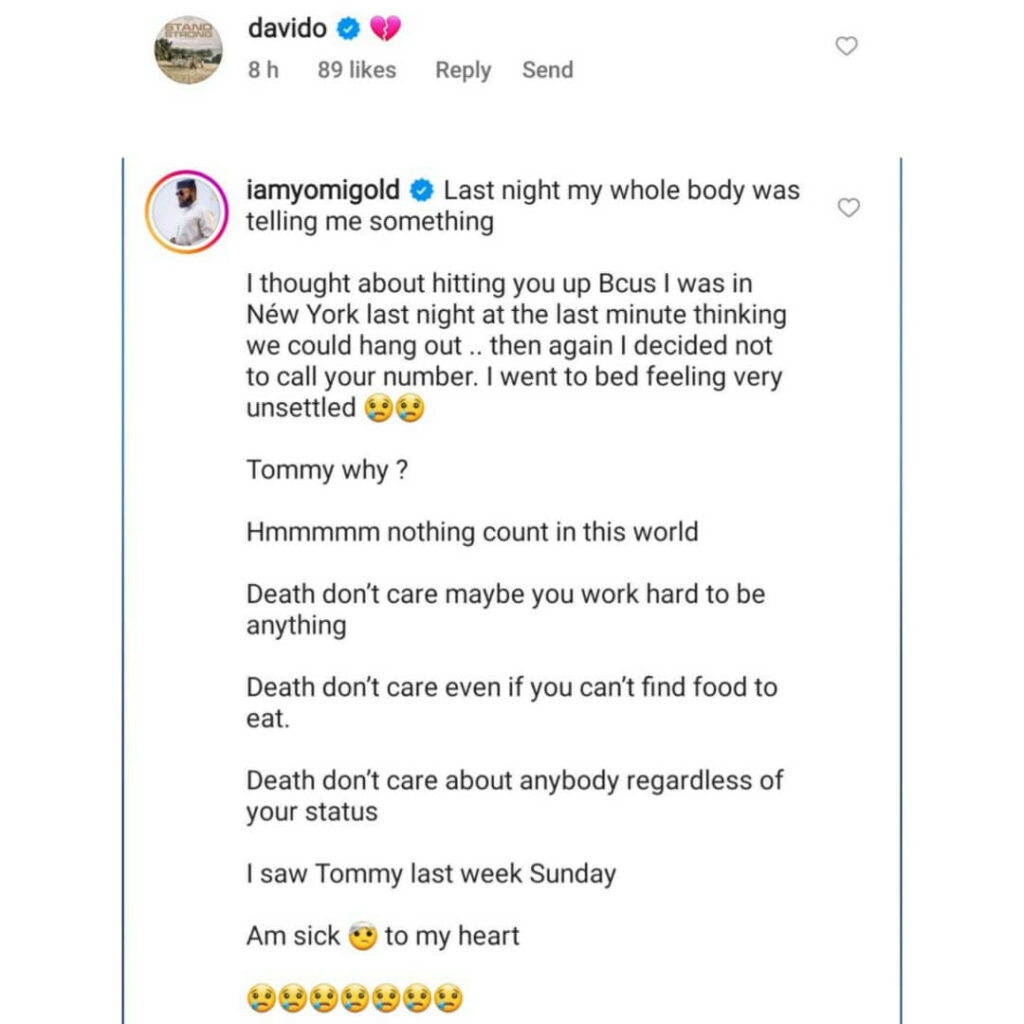 In other news, on Friday, July 22, men from the Lagos State Police command's Rapid Response Squad stopped a 29-year-old man named Dauda Yakub from attempting suicide by plunging into the Lagos Lagoon.
Officers from the 3rd Mainland Bridge were on normal patrol when they noticed the young man sitting on the railing. The cops talked reason into the man, preventing what could have been a catastrophic loss of life.
He was eventually turned over to the Adekunle Police Station so that he could be reconciled with his family.