Toyin Abraham, a well-known Nollywood actress, asks Nigerians what additional evidence they require to demonstrate that Bola Ahmed Tinubu, the APC presidential candidate, is not terminally ill.
The actor made this comment in response to a video that the APC presidential candidate published to alleviate concerns over his alleged demise by demonstrating that he is still well and alive.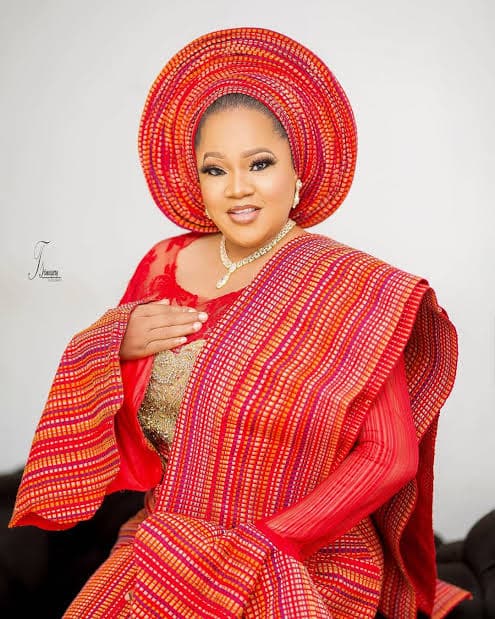 In a now-deleted post, Toyin Abraham shared Bola Tinubu's video on her Instagram as she queried Nigerians on what more proof of life they need.
She noted that she isn't campaigning for him but is just jumping on the trend.
"What else does Tinubu need to do to prove that he is not dying today? I am not campaigning for any candidate, just jumping on trending topic o. I am just a responsible citizen with PVC and power to chose who to vote for," she wrote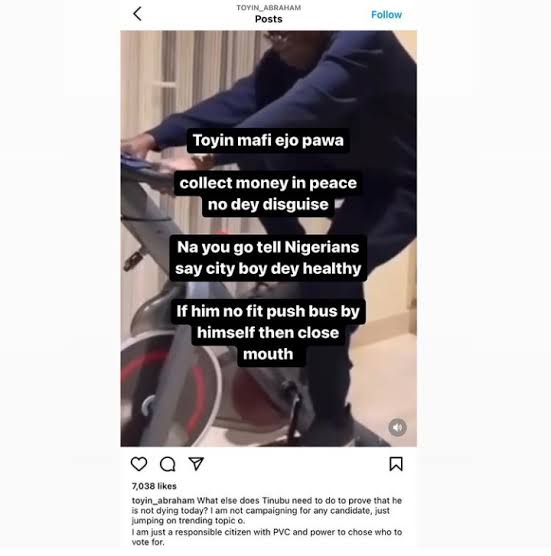 Do you find Xclusivesongs useful? Click here to give us five stars rating!