Wizkid has deleted his album promotion tweet in order to offer sympathy for his colleague, Davido, who has tragically lost his son.
Wizkid's album was expected to be released. "More Love; Less Ego" on November 4th, 2022.
Following the news of Ifeany's suspected death, the tweet has since been removed.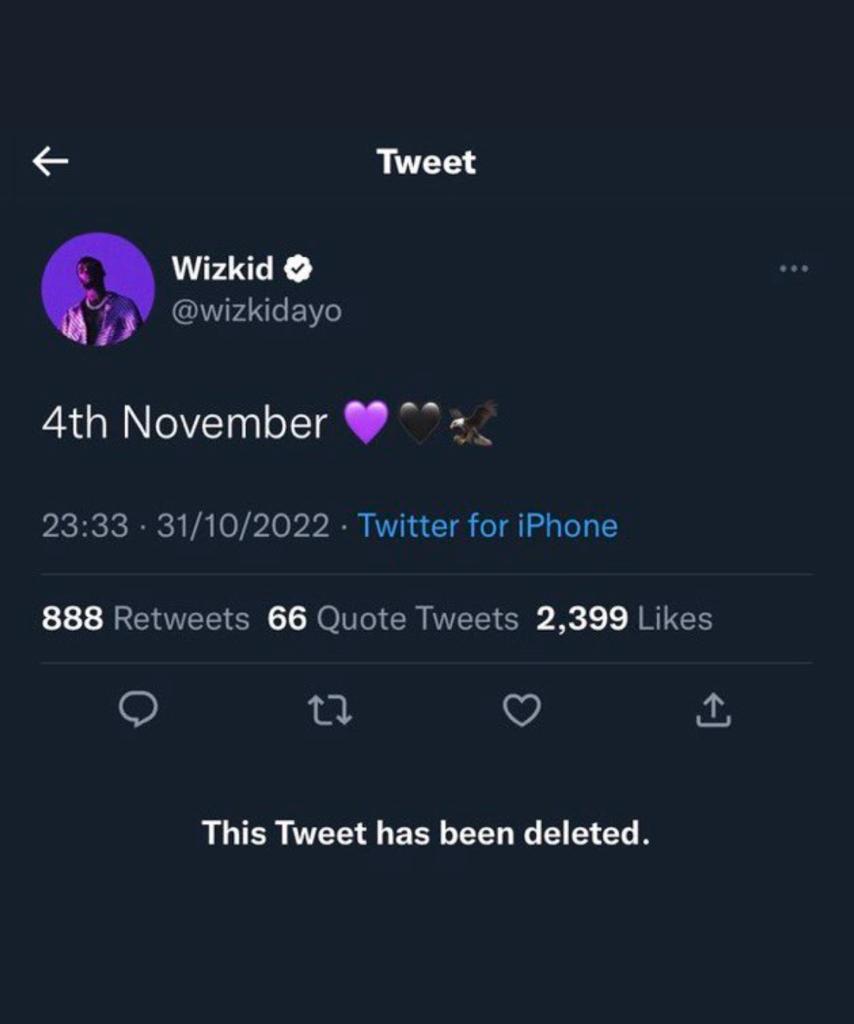 The terrible news of Davido's first kid, Ifeanyi, allegedly dying reached the internet last night. Ifeanyi allegedly drowned in their home pool and was pronounced "dead on arrival" at the hospital.
It will also be remembered that Wizkid hinted at a possible collaboration with Davido on his upcoming album.
Do you find Xclusivesongs useful? Click here to give us five stars rating!